User Adjustable Digital Panel Meter -

AC Input Panel Meters - AC Voltmeters & AC Ammeters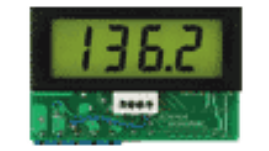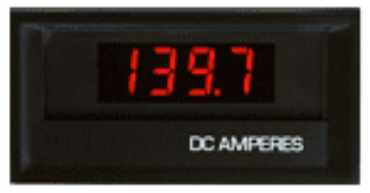 3 1/2 Digit Panel Meter Features:
Shallow depth < 1 inch.
3 1/2 digit (1999 counts)
Snap-In Bezel panel meters - no mounting hardware required.
Switch selectable SPANS for accurate & stable adjustment in engineering units.
25 turn SPAN adjustment for accurate calibration.
25 turn ZERO adjustment.
Switch selectable decimal points.
Space saver case requires 60% less panel space comparing with 1/8 DIN case.
Screw terminal connector
Low cost accurate measurement of AC transducers, current transformers and potential transformers.
Application:
AC TRMS current or voltage inputs: Digital readings are adjustable from 0 to 100 counts to 0 to 1999 counts for desired display reading in engineering units.
Example:
0 to 5A AC output displays 1500 AC Amperes
0 to 150V AC output displays 600V AC.

Input Ranges:
AC Voltage: 200mV, 2V, 20V, 200V, 350V
AC Current: 2mA, 20mA, 200mA, 2A, 5A